We Begin
Bookish & Particular #1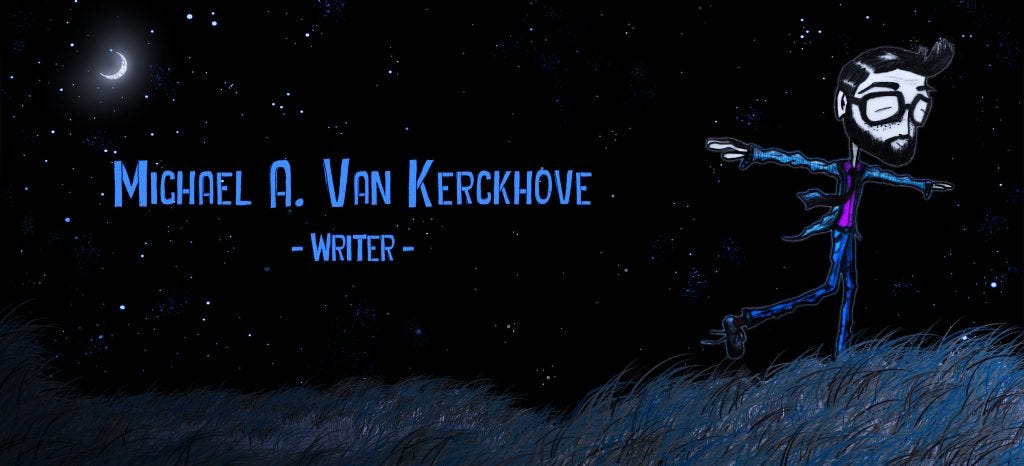 Welcome
Hello! And Happy New Year too (2020, what?!) Welcome to the first (at least monthly but maybe a smidge more now and then) issue of Bookish & Particular: The Writerly Life of Michael. A dear, dear friend once described my personality thusly, so I've adopted it into various aspects of my creative life. It's the name of my neglected Tumblr. It's also the name of my catch-all publication on Medium. So why not keep going?
As I make my way out of the holiday fog, the first big writerly thing I've wanted to knock out is the launch of this here newsletter. So far, thirty-two of you are receiving this in your inboxes, but hopefully this will grow as I keep going (tell your friends!) Have patience, my guinea pigs, as I figure out the lay of the land. You'll see I have a handful of headings about various creative endeavors and creative things I'm enjoying. I think they should about cover what I want to share with you.
I am 45 years old for most of 2020. Two pretty strong numbers there. And I want to DO something with that strength (I think we're all looking for a solid 2020 even as the state of world is more overwhelming now than ever before). I have a ton of goals for the new year, from creative projects to non-restaurant industry employment to freelance writing income to various personal projects.
I look forward to sharing the adventures with you.
---
From the Pen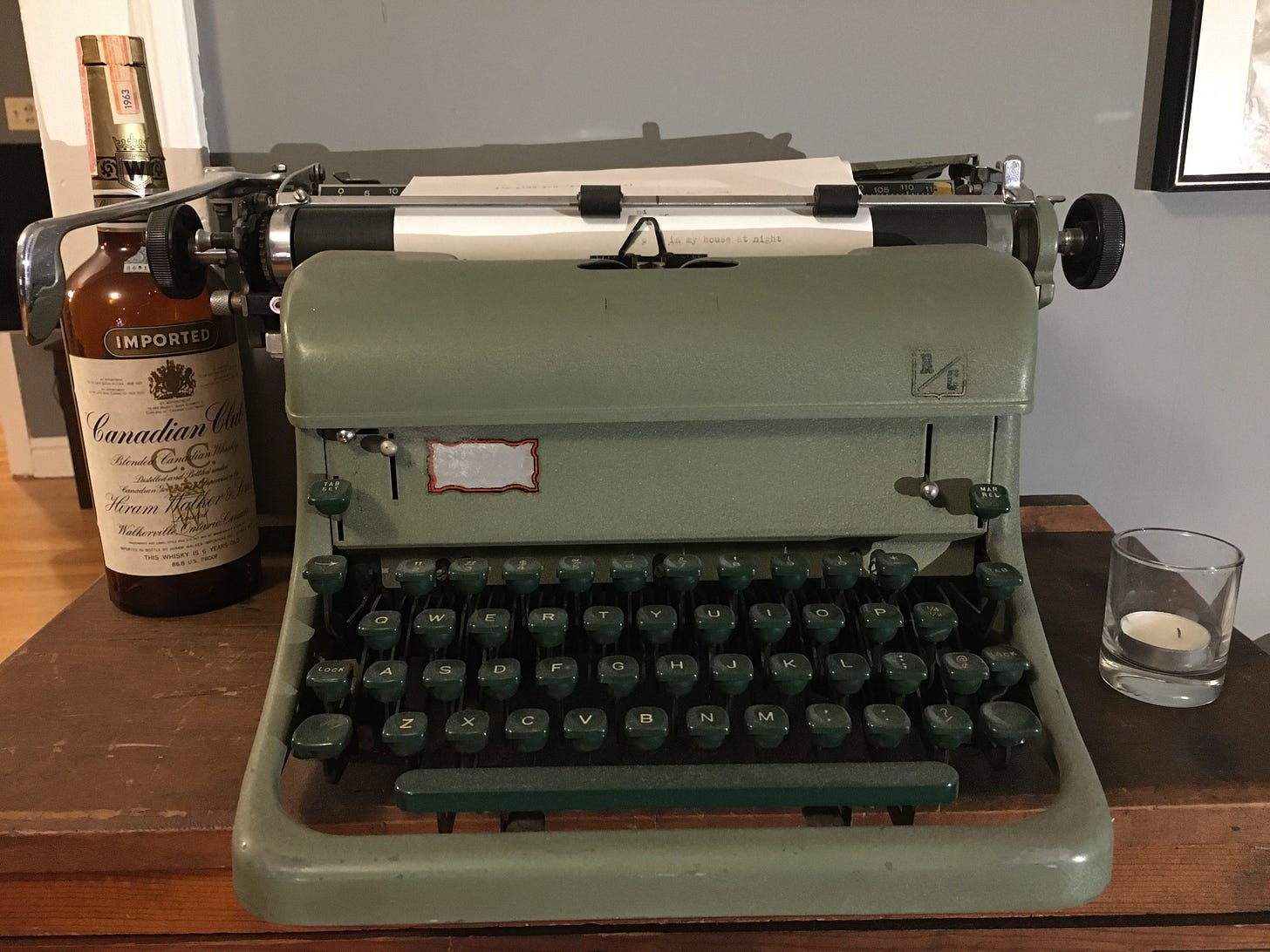 Grandma's typewriter: Remington, circa 1949. (With Canadian Club bottle, 1963.)
Or you know, my laptop or maybe my grandmother's old typewriter one of these days.
In September, I set sail on my adventures over at Medium.com. I joined the Membership Partner Program to get unlimited access to all stories on the site and to maybe make a little cash myself. So far, I've shared work mostly from my archives along with a bit of new work. I started the aforementioned publication, and my Cure-inspired piece on editing was published by The Writing Cooperative.
There are folks on the platform who post multiple stories a day and have made it their full time job. I am not one of them. Still, I'd like to get back into it, find my rhythm, launch some new publication ideas, submit to the many already existing publications, and see what happens.
In the meantime, I have a ton of works and ideas in progress: those short stories, novels, and personal essays that need some love. I want to give as much as I can this year. And devote some time to slashing my way into the freelance biz. I should stock up on more coffee now….
To learn more about past online and print publications, head over to my site's Publications page.
---
On the Stage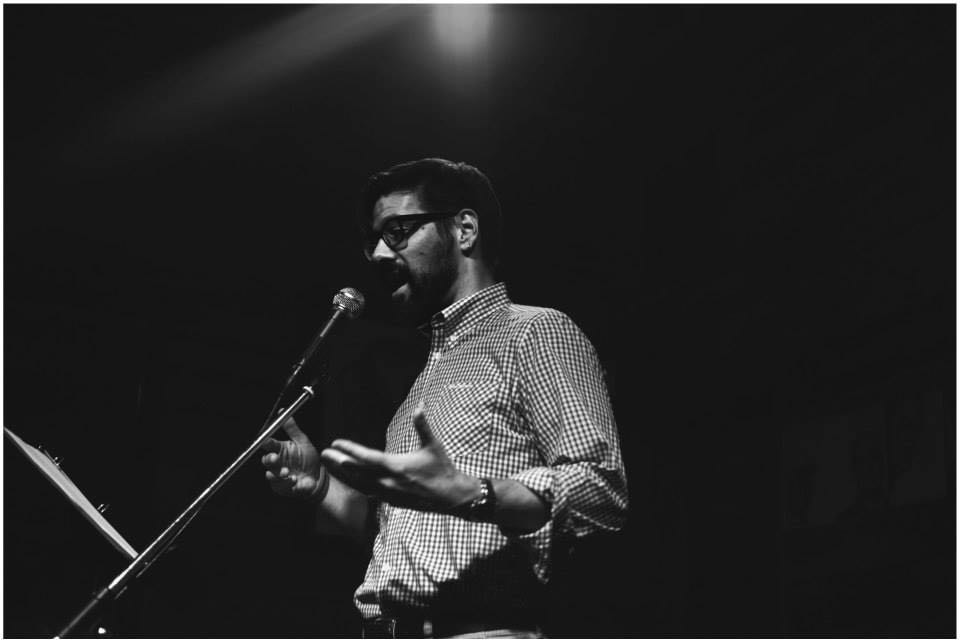 Performing at TenX9 Chicago, 2014. Photo: Nicolette Nunez.
For those of you who don't know, I am active in Chicago's vibrant Live Lit community, dating back to performance events with NewTown Writers in 2002 and then riding the wave of new storytelling events and groups in 2009. For details on my performance history, visit my website's Performance page.
In November, I made my fourth appearance at Is This a Thing? The theme was Home. I shared a new story about my family's possibly cursed swing set I've titled Stings & Fractures. You can read it over on my Medium.
I've booked two shows so far for 2020, thanks to the fabulous Ada Cheng. On April 2, I'll be performing in Am I Man Enough?: Stories of Toxic Masculinity at the Center on Halsted. On September 9, I'll be at Volumes Bookstore for my return to Pour One Out, with the theme My Worst Enemy. I have a couple of stories from the archives I'm considering for these shows. More details to follow as we get closer!
---
Off the Shelf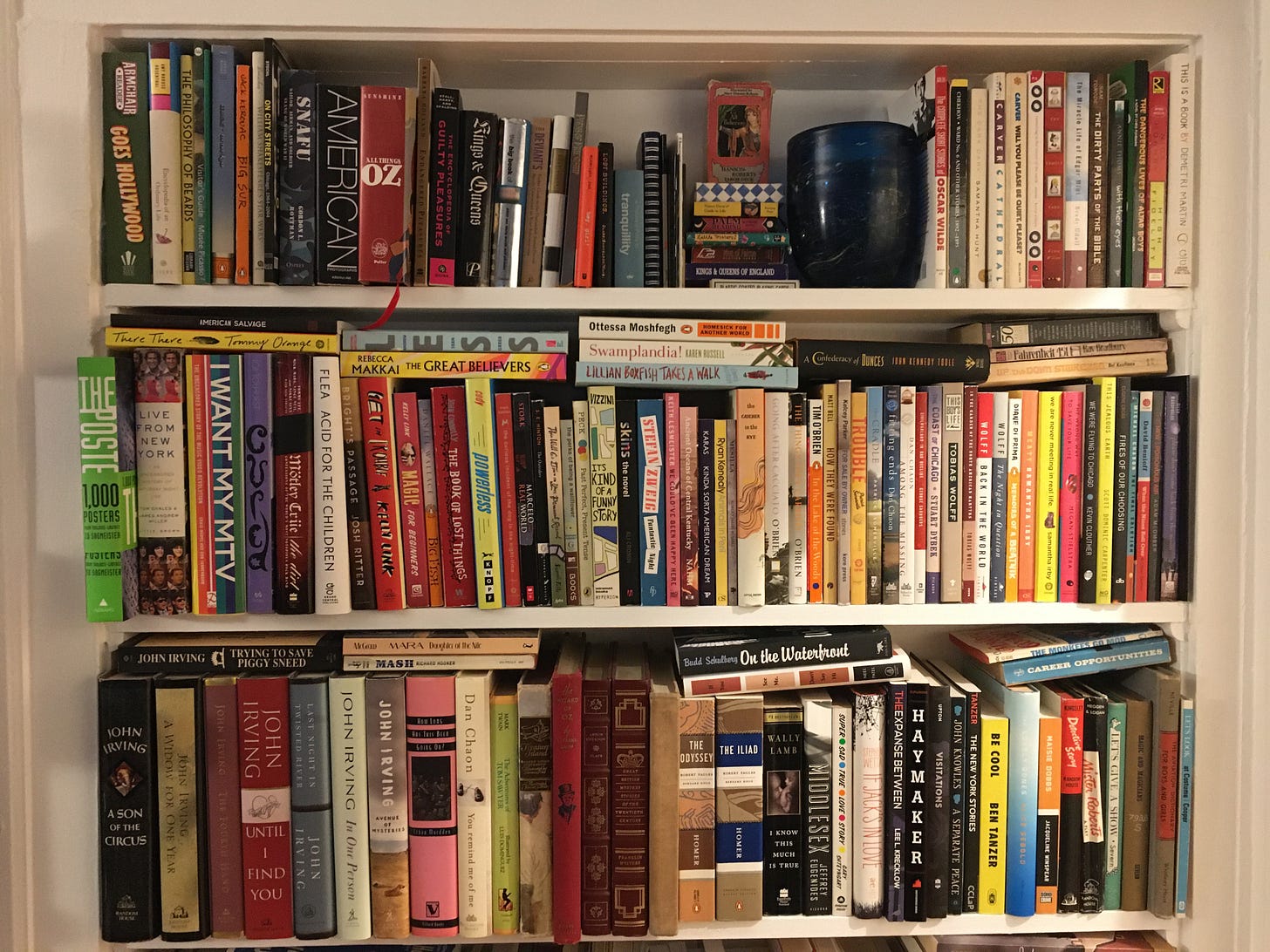 The upper three shelves of my built-in, a favorite place in my apartment.
I can't call this newsletter Bookish without talking about books! 2019 saw me reading 3,596 pages over fourteen books according to my Goodreads Year in Review. I didn't quite make my twenty books goal, but still not bad considering all my Medium and other interweb reading plus keeping up with my Poets & Writers magazine. And ya know, writing and life stuff. I've lowered this year's goal to fifteen as I do have some longer works I'd like to dive into.
I have, of course, purchased books over the last year to join the read and to-be-read books already on my shelf. I've purchased them at a handful of local bookstores such as my beloved Unabridged Bookstore and closer-to-home Women & Children First and Uncharted Books. I also grabbed a stash at the Newberry Library annual book fair in July (my first time going!). And from national chains like Barnes & Noble and the Half Price Books up in Skokie. And yes, I've also purchased books from Amazon. I know… But sometimes they "accidentally" fall into my cart when I'm ordering pantry shelves, new work pants, or my favorite ink pens. Lately, I've come across more Amazon shaming than usual. Maybe it's an end-of-the year reflection thing. I totally get it, but it's still a little annoying.
With that, an interesting online Amazon alternative is launching soon. I just read the article in Poets & Writers about Bookshop.org whose mission is "to financially support independent bookstores and give back to the book community." I may have to sign up for the affiliate program for future book links in this here newsletter!
In the meantime, I'll link my current read, Red Hot Chili Peppers bassist Flea's memoir, Acid for the Children, to its Unabridged listing. I'm in the home stretch and I've been quite enjoying it. I went to his book launch tour stop at the Music Box Theatre and had a great time. Less of a reading (he didn't, really) and more of an interview where he discussed the book's content and his writing process. I loved what he said about often approaching a story with a feeling instead of an action. Something to think about as I forge ahead.
---
On the Screen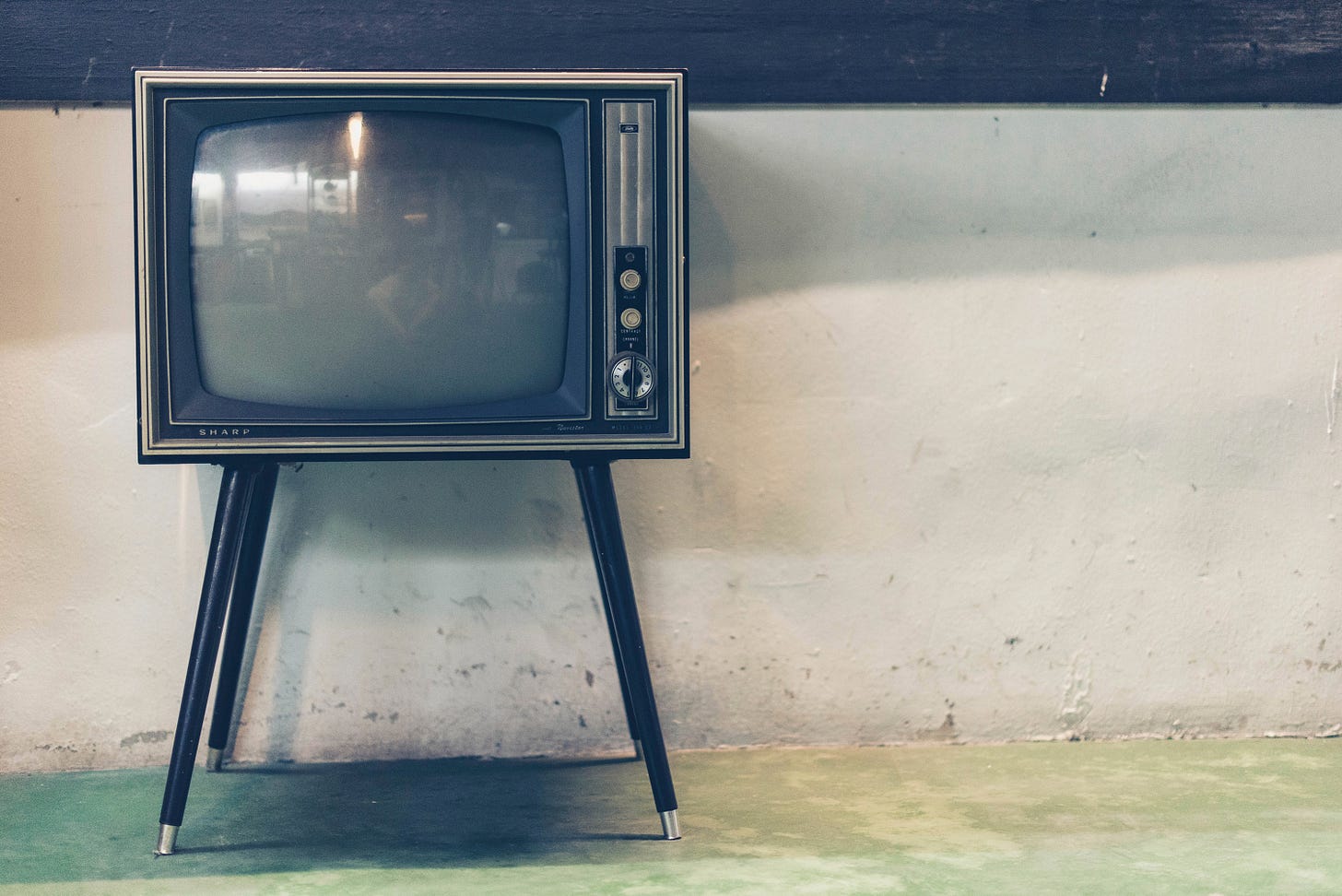 The place for movies and TV shows! Like most of us, I don't have time to see All The Things and I don't stress out about keeping up. But here are a few things I've been recently jamming on or looking forward to.
I'm finally caught up with Call the Midwife on PBS thanks to Netflix and remembering to DVR the recent holiday special. It's the late 50s/early 60s! It's East London! There are nuns and not-nuns and nuns who become not-nuns and vice versa! There are lots of new babies and sometimes it's all happy and sometimes it's tragic! There are fabulous Mid-century coffee cups and tea service I covet! After eight seasons and counting, folks have come and gone, moved on or died. It gets me every damn time. Watch it.
I recently finished the latest season of The Marvelous Mrs. Maisel. I love how this time around the lens widened to play with more parts and places of the time period. I also love how Lenny Bruce continues to be a part of the world and I'm a little nervous about what will happen with him next season (he doesn't have much time left…) I'm a little nervous for Midge too….
As of this writing I am one episode away from catching up with Big Mouth. I have been absolutely loving it. Now I wonder what the conversations between a twelve-year-old Michael and his hormone monster would be like—or what the conversations would be like now for that matter. Perhaps another writing project I can add to the pile….
To celebrate my mom's recent birthday, I re-watched Shirley Valentine, which was one of her favorite movies. I hadn't watched it in years and gasped when I realized that Shirley is 42. I'm older now! The middle-age life ponderings hit closer to home this time, but overall it was a lovely experience.
Next up: The final season of The Man in the High Castle because it's intense and nerdy and it's been a wild ride; and the third season of Sneaky Pete in part because Giovanni Ribisi has aged very well and also I want to know what further havoc that poor family will have to endure.
---
In the Air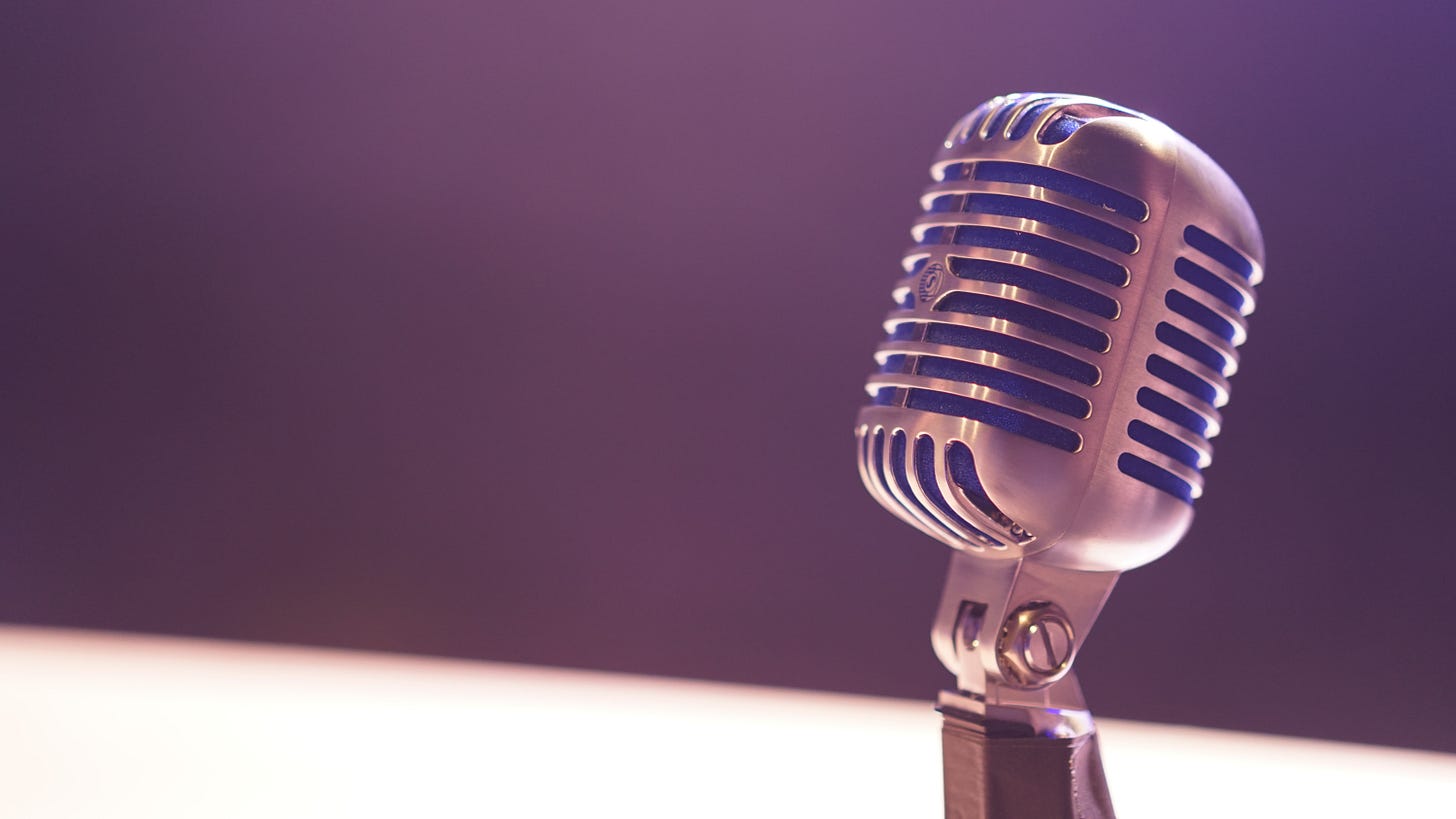 I need to/would like to listen to more podcasts. There about 800 thousand out there (my own guesstimated number) and it's hard to keep up. I used to listen to more when I had an office job. Still, I have the Stitcher app on my phone to bookmark favorites and new ones (or more likely new to me) I'm intersted in catching. I recently started listening to The Constant: The History of Getting Things Wrong. The show falls into that world of nerdy quirky history that I groove on and is based in Chicago, so yay local writers! I must listen to more.
Of course my writerly brain has thought about my own podcast. I recently picked up Eric Nuzum's Make Noise: A Creator's Guide to Podcasting and Great Audio Storytelling for some inspiration and how-to. I look forward to diving into that. If I do launch anything, you'll hear about it first right here.
---
In Real Life
You mean I have to go outside?
While yes, I've been going to work and seeing friends and things, I've also been focusing on various apartment projects. My writer pal Ines has gone on a great purge, and I for one am already feeling less stressed about the states of my pantry (see aforementioned shelf purchase), the office shelf of my hall closet, and my desk drawer. Getting there bit by bit…
---
Thank you!
So hey, thank you so much for reading! It means a ton.
Help share the love by sharing this issue:
Or the whole thing:
Did you receive a link or stumble here from elsewhere and would like to receive new issues in your inbox?
Finally, if you'd like to buy me a coffee to help in my writerly endeavors, click this shiny button (Thank you!):
Cheers,
Michael